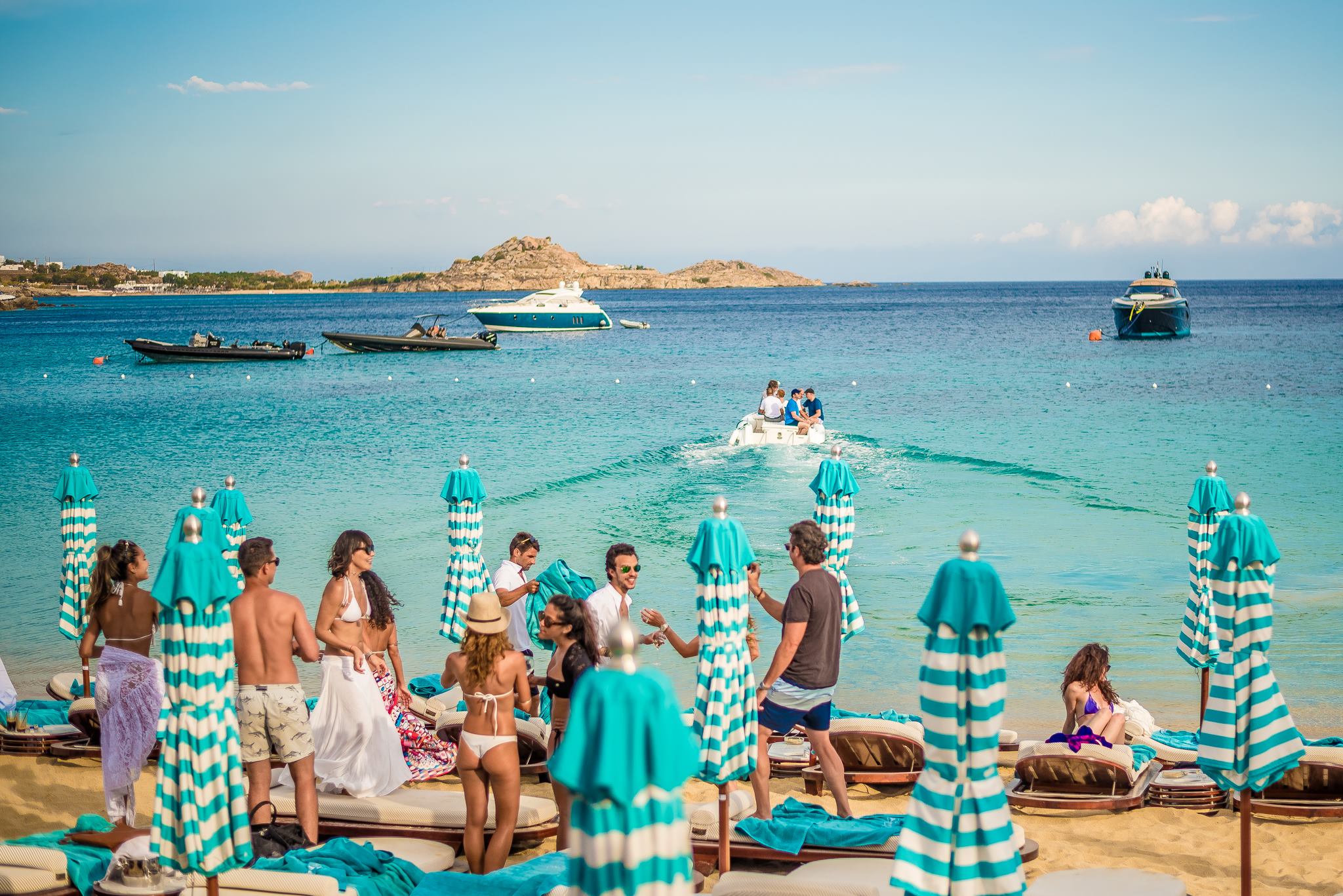 Nammos Restaurant, the chic and luxury seashore restaurant at the world famous Psarou beach
will hold its opening on Saturday April 8. The cuisine is a mix of ultra-modern fusions,
Italian, Greek and Arabic dishes. The pastas and risottos feature refined ingredients
such as truffles and caviar, as well as unexpected flourishes such as capers. The
fresh fish are arrayed for selection on ice and grilled to perfection, as are the giant
rib-eye steaks for the meat lovers. This is one of our favorite spots on Mykonos Island
in which you can combine excellent food, unique drinks as well as time of relaxation
at probably the best beach in Mykonos!