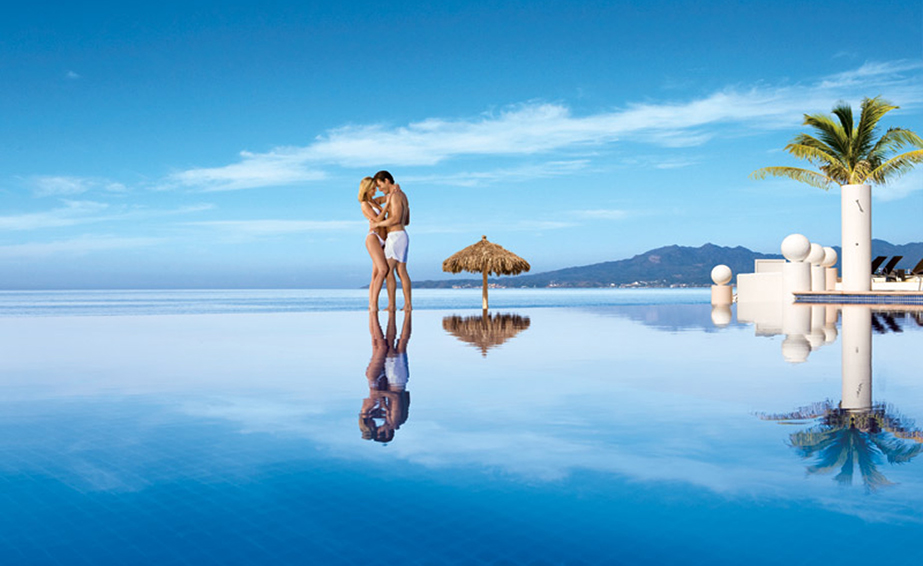 Your exclusive dedicated travel planner
We believe in transforming your trip to the ultimate journey of exclusive experiences customized just for you. We are here to listen and provide the most superb care to satisfy your wishes.

Offering a complete experience to our guest is important to us. Therefore, we excel in providing services to enhance the journey of your senses.
Our guests can enjoy a variety of personalized services around the clock as we aim to maintain their high standards, for extreme comfort and luxurious stay.
Attending your desires 24/7!
Our guests can enjoy a variety of personalized services around the clock as we aim to maintain their high standards, for extreme comfort and luxurious stay.

Call Center & Administration
A devoted call center personnel is available, to receive your requests via phone calls and emails 24/7. Our team is ready to satisfy your wishes and needs, provide your dream villa, personalized options for your aspiring vacations and at the same time respond to any of your thoughts and needs.

Personal transportation
With your absolute comfort & safety in mind, our services provide transportation from your arrival at the airport, to your selected villa, in the vehicle of your choice, limousines and mini-vans. However, if you require a private jet or a helicopter, we are happy to provide with one, matching your lifestyle, upon request.

Quality car rental
Our meticulously selected local partners are able to provide you brand-new car models and luxurious, high quality cars in different sizes, to match your needs and satisfy your expectations. The cars come in the most competitive arrangements to completely ensure your safety, comfort and relaxing vacation.

Chauffeur
Our concierge team understands your need for tranquility and comfort, and is therefore ready to provide you with an exclusive VIP chauffer service for your vacations. The selected partners have high professional standards and are customized to our clients' exact profile.

Security
Your personal safety and privacy are our main priorities, thus providing the best possible professional security crew is another one of our standard procedures, upon request. We are extremely cautious about the people we work with, to ensure the best possible relaxation state, you wish, for your holidays.

Bookings & VIP reservations
Our personnel are accessible to assist our customers, with their desired reservation requests. Whether you wish to book a yacht, a diving lesson or a restaurant reservation, our team is happy to satisfy your needs, in the best way possible to make sure you genuinely enjoy your holidays.

Personal shopping
While, we try to create the most ideal environment for your vacation, we can provide you with a personal shopper, to make your stay even more relaxing. The most careful and prudent people have been chosen to acquire anything you may wish, at any time.

Baby-Sitting
Child care services can be arranged as well, upon request. Verified individuals can be appointed to babysit, during the morning hours or later appointments. We want you to have the required freedom for your vacation time. Relax and enjoy your precious holidays, without anxiety.

Personal trainers
Our concierge team understands your need to train on your vacation time; after all exercising is a lifestyle! If you wish to continue your selected way of being fit in Mykonos, we can provide you with excellent, experienced personal trainers, which will guarantee your fit physic and wellness.

Tennis
If you are a tennis lover, our team can manage to find you a space to train and exercise, with a professional to guide you and be your tennis partner. The exclusive training facilities provided by our local associates, combined with their expertise in the field, will guarantee your rejuvenation.

Private therapy treatments
We are taking into consideration your need to relax and release your stress. On that account, we are able to offer you private body and soul therapies, yoga & Pilates at your own villa, with the most exceptional professionals. Your therapy or massage experience will calm your body, mind and soul.

Private Jets/Helicopters
Our concierge team is happy to provide you with a more personalized luxury service for your journey, the ideal, elegant travel of a private jet or helicopter, of your choice. Your secure and comfortable experience can be arranged for every destination you wish to arrive on time.

In house Chef
If you dream to wake-up to a delicious breakfast and dine, with the most tasty gourmet dishes of your choice inside your lovely villa, then we can make your wishes come true with an in house private chef. Find your gastronomic heaven in the privé interior of your own amazing villa.
Catering
We are delighted to offer our villa residents a wide variety of catering options, to match your taste criteria and to create a culinary experience you will remember for your private event. Detailed menus can be arranged, with fresh, organic products, based on your favorite flavors.

Events Planning
The most creative and experienced team is ready to plan, organize and successfully implement any event you wish to execute, in the privacy of your astonishing villa. Every event is treated with the same respect and care, according to the owners' wishes and demands.

Special celebrations
Providing the most perfectly organized and in implemented events for your dearest moments and precious celebrations, in your Mykonos villa, is important to us. Therefore, we have an amazing team to help you make your dreams come true and enjoy a lovely celebration without the preparation stress.

Yachting
High-quality yachts are available for short & long-term renting, upon request of our villa guests. Day trips at the beaches of Mykonos or the close by islands, or even a unique party experience can be arranged for our villa residents, with the most exclusive and elegant yachts.

Sailing
If the absolute experience of day trips to other islands seems appealing to you? Or maybe your ideal vacation includes visits of secluded, virgin beaches, our concierge team can provide, for our amazing villa guests, sailing trips with professional locals, to show you all the hidden treasures.

Waterskiing
The island of Mykonos is an Oasis when it comes to sports that combine wind and sea. Therefore, after the request of our villa guests, we can provide waterskiing activities and lessons with selected professionals, all summer long for your enjoyment.

Windsurfing
Our team, in collaboration with local associates can arrange windsurfing experiences for the villa residents, as Mykonos provides the amazing sea and wind to support perfectly the sport. Contact us, to create a windsurfing experience with the best equipment and crew that our associates provide, to make your adventure memorable.

Jet Ski
Water sport enthusiasm is the only thing you need to be, as the rest can be arranged by our concierge team. As our guest, you can enjoy the instructions of our professional colleagues and the best water sport facilities provided by them, in many different beaches of Mykonos.

Kite surfing
If you are an adventurous and sportive villa resident, Mykonos is an amazing destination for your active vacations. The wondrous, windy island and our skilled partners will create a Kite surfing experience you will never forget.

Scuba diving
If you wish to experience the underwater treasures of Mykonos, snorkeling and scuba diving lessons or tours –depending on your experience- can be arranged for our Villa guests. Our professional associates will be pleased to make your memories even more adventurous & fun.
A tasty pleasure inside your private villa
Join an exclusive gastronomic journey in the cuisine of your preference, as a guest of our villa. Accomplished chefs are prepared to create delicious experiences for you, in the intimacy of your own, amazing villa. Fresh and organic products, are purchased by local producers and are being prepared based on your favorite flavors and nutritious needs. These packages offer you the possibility of creating your own menus, in a carefully planned weekly package, following your personal program.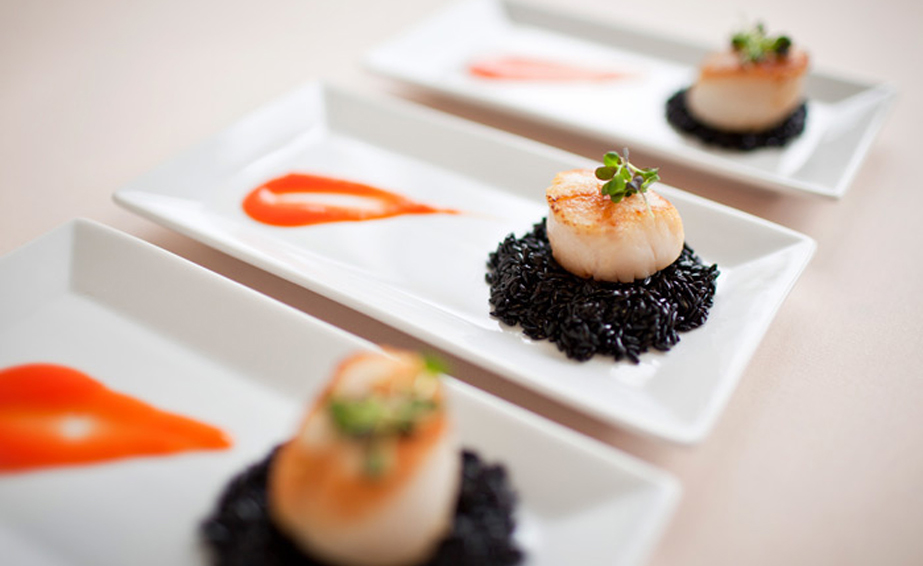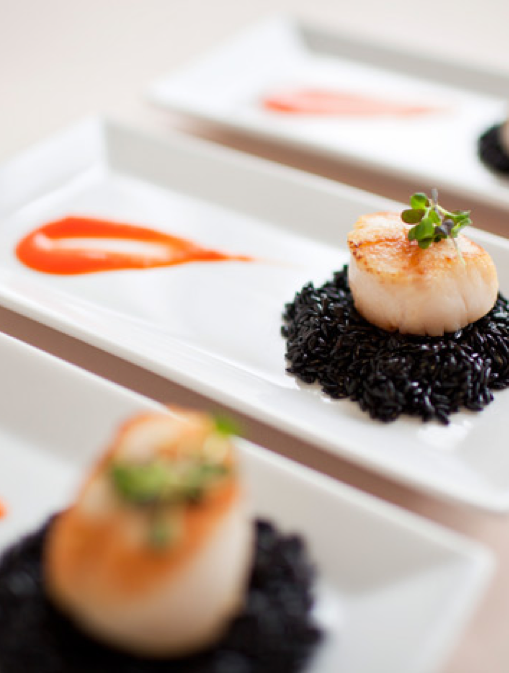 CHEF SERVICE
---
Breakfast package
The dedicated chefs are able to develop an ideal breakfast experience, for your enjoyment. Early in the morning, you can start your day by taking a delicious breakfast, exactly as you like it. Find pleasure, in the prepared first meal of the day for your holidays.
At the lovely setting of your own luxury villa you can enjoy amazing dishes prepared according to you taste and choices. The lavish meal package provides you with the flexibility of experiencing the famous restaurants of the island, for the rest of the day.
Half-a-day-package
By selecting the half-day package you have the opportunity to enjoy a nutritious breakfast of your choice and decide between lunch and dinner, as a second included meal. The high-accomplished chefs are producing tasteful plates with fresh products from the islands' best producers.
The exclusive service can be arranged according to your preferences, as a pre-fixed menu with a variety of options and the tasty touches of your chef. This way you are able to plan your visits the Mykonian tasteful restaurants for the other daily meal, with the guidance of your personal concierge.
All-day-package
The all-day package comprises of three different meals throughout the day. Specifically, a breakfast, lunch and dinner will be served at the privacy of your own astonishing villa. The exclusive package provides you with the freedom to choose the services, when you require them.
Award-winning chefs prepare the prearranged menus, in the luxurious environment of your villa. The package combines the absolutely freshest ingredients in the island and your own personal favorite flavors, in the capable hands of our associate chefs, chosen to serve your needs.
F&B Services

Special celebrations
WeWe are delighted to provide our villa guests with a well-organized and accomplished team, to design and implement smoothly all your special occasions, according to your wishes. Your needs are our priority and creating an elegant and luxurious event to entertain you and your guests, in the duration of your stay, is an opportunity to show you are gratitude, hospitality and finesse. It is important for us, to contribute to your most memorable experiences in our astonishing Mykonos villas.our astonishing Mykonos villas.

Catering
For every special celebration, event or party, we are able to offer you the most irresistible catering experiences. A high accomplished team of chefs is ready to provide you with excellent-composed dishes of your preference, to leave your guests speechless. We have carefully selected our associates and therefore, we are certain of their high standard services and their divine result in every single event. The perfectly executed catering experience, in the villa of your dreams is guaranteed.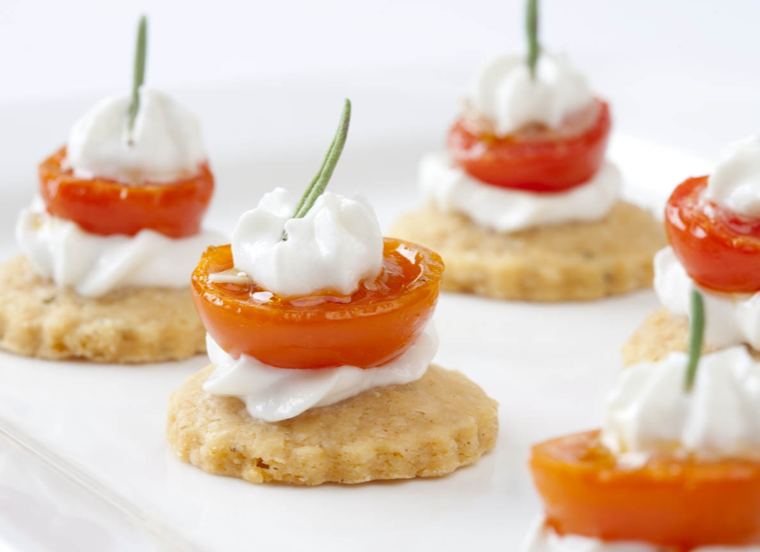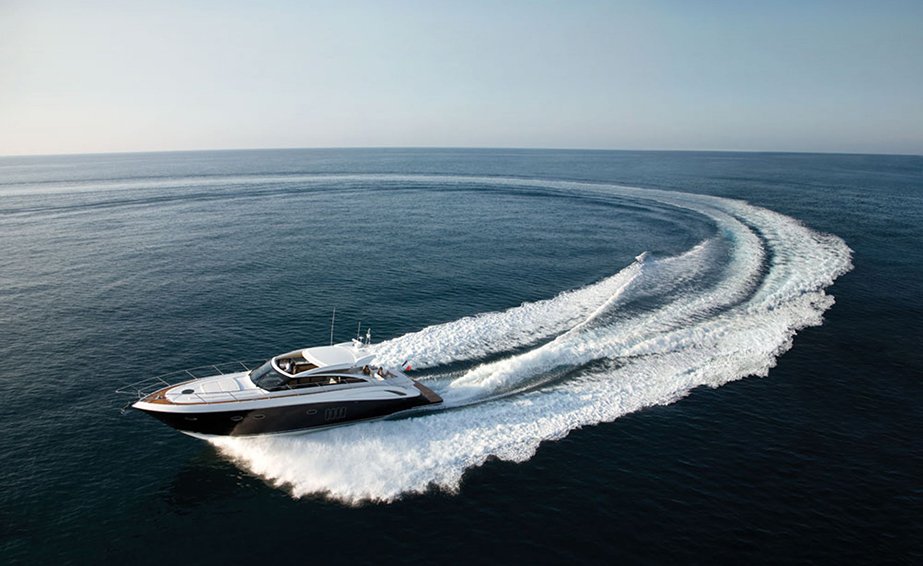 Luxurious & elegant private journeys
Our villa guests can choose from our exclusive variety of inflatable boats, traditional boats or luxury yachts, which are available to enjoy the ultimate and private sea experience. The luxury boats and yachts can be rented for daily or weekly trips at the sea or for unique cocktail parties in the middle of the Aegean Sea, under the breathtaking sky filled with stars or the sunshine of the lovely morning sky.

For the culture lovers, we are able to arrange a day trip, in the Ancient island of Delos or to Rhenia, in an extraordinary traditional boat, a fast inflatable boat or an elegant motor yacht. Mykonos is a paradise full of irresistible virgin beaches and various surrounding small islands that can be easily discovered with a boat. Embrace the unique, luxury lifestyle beyond concerns and relax by letting us plan your precious moments, events and celebrations, according to your wishes. We are delighted to assist you with every way possible and create a dreamy vacation experience for you, your family and friends.
Select one of our best yacht proposals
High standard yachts, in the best available prices, can be arranged for our Mykonos villa guests upon request. Enjoy your days, in the most amazing, elegant yacht of your choice, in the most advantageous agreements in the island.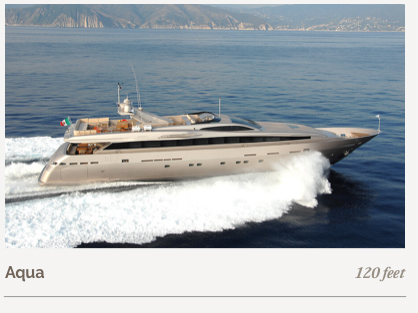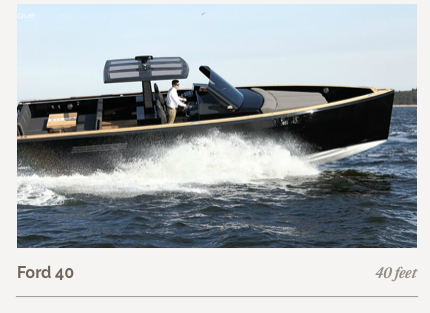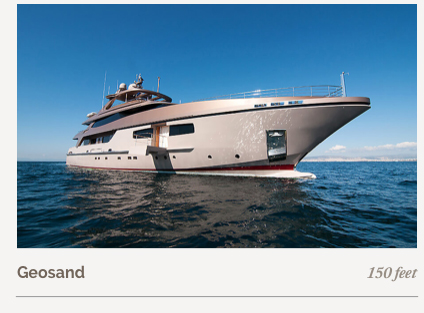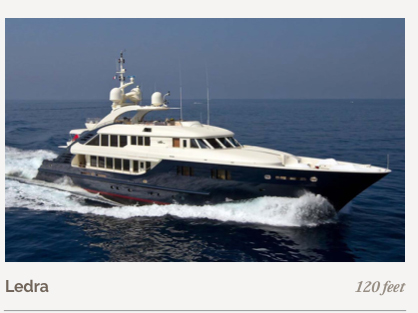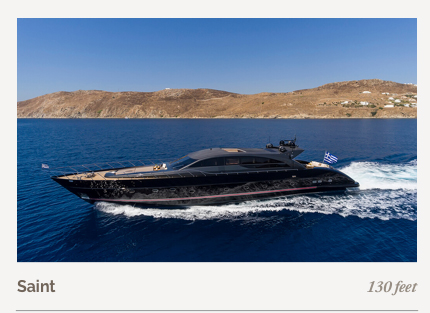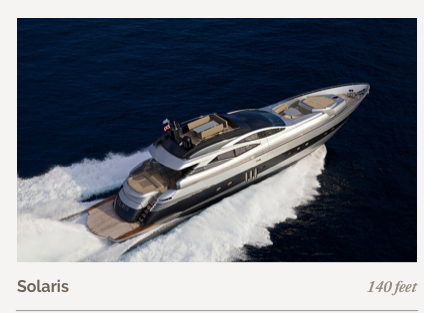 Private therapy and beauty treatments
Find your inner relaxation, in the privacy of your own spectacular interior of the Mykonos villa and enjoy the exclusive wellness therapies we provide for our guests. The premium relaxation treatments can be arranged upon your return from a long day under the sun, after a day wandering around the beautiful Mykonian alleys or even in the begging of your day to ensure your refreshment and rejuvenation of body and soul.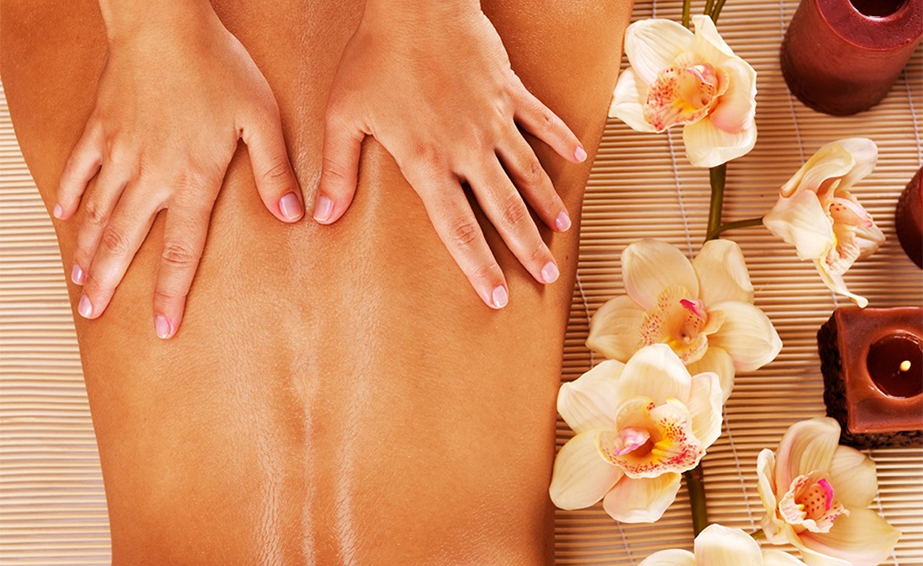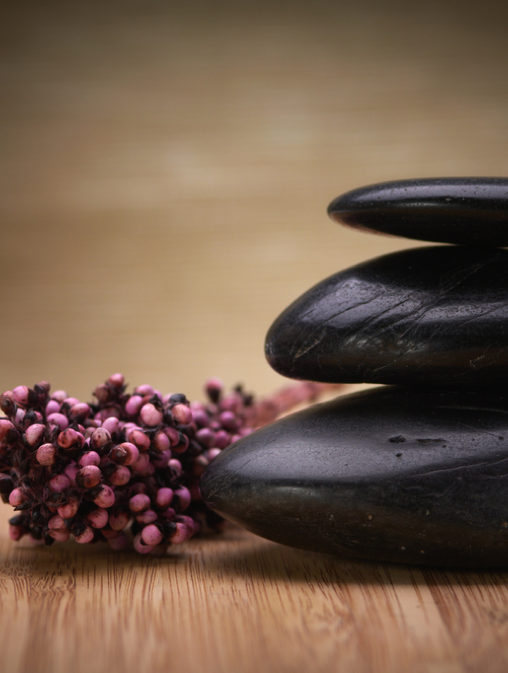 THERAPY & BEAUTY PACKAGES
---
Massages
A variety of therapy techniques can be provided to suit your individual needs. Taking care of your body and soul, with a refreshing treatment might be the ideal option, to help you relax and enjoy your vacation.
Our well-trained associates specialize in unique massage treatments of different types, according to your wishes. Relieve the tension, forget your worries and enjoy the calming and comforting services we provide in the interior of your breathtaking villa.
Body and face treatment
You desire to be able to relax during your summer holidays but you also want to keep up with your super demanding and vigorous lifestyle in Mykonos? We have the best possible solution for you, to smoothly handle both sides of your vacation..
An authentic experience of body massage and unique face treatment can be arranged inside your private villa, to ensure your overall wellness. The nourishing body massage services combined with the facial moisturizing massage are tailored to your needs.
All inclusive treatment
If you want to look exceptionally good for your night out in the high-standard Mykonos nightlife, we want you to feel even better! That's why we are able to provide an all-inclusive treatment for you, in the private and calm environment of your villa, to be fabulous from head to toe.
Experience the epitome of wellness by the hands of our professional associates, chosen for your individual needs. The all-inclusive treatment includes massage body therapy, face moisturize and massage, manicure and pedicure to ensure the overall caring of your soul and image.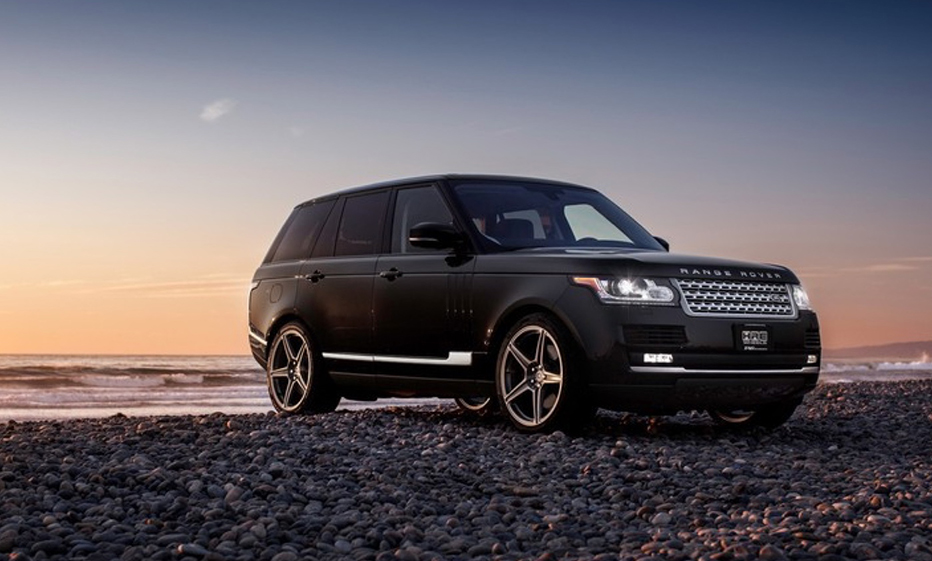 Comfortable, Luxurious & Safe transport
All our villa guests are able to select among the most comfortable and luxurious choices of private cars to move around Mykonos in style. High standard car options that were chosen to establish your absolute safety, ultimate comfort and the essential elegance can be arranged to transfer you around the islands' distinctive beaches, bars and restaurants during your stay.

From you private villa to your favorite beach, travel with the necessary comfort and required style for your Mykonos vacation. Our best car options are carefully selected your standards and needs for your pleasing daily experience of luxury vacation. Enjoy your rides around Mykonos and the elegant lifestyle of private car at your service for the most privileged trips on the island. Driving in style on your own or with a professional chauffer to provide you with the essential tranquility you need for your vacation during your transports from your villa to your favorite restaurant and back in the most ideal vehicles.
Choose your luxury cars from our finest suggestions
Luxurious cars and well-established private driver, in the most advantageous prices can be arranged upon your request, prior or during your stay in your villa. Embrace your Mykonos vacation with stylish car choices and your personal driver to offer a sense of tranquility for your transports around the island hot spots.